The latest COVID-19 news has been anything but encouraging. As folks across the country have begun venturing outside this summer, we've seen a corresponding increase in the number of positive test results. This seems to indicate that the economic effects of the virus will be felt well into the future.
Small business owners need to take proactive steps to deal with the threats presented by COVID-19. Creating a health and safety plan for your small business could be the difference that allows your company to make it through this pandemic without folding. If you've been wondering what to do as a small business, then continue reading to learn more about the best business practices for managing COVID-19.
The effects of COVID-19 on small businesses
Small businesses are a vital part of the U.S. economy. They're a proving ground for entrepreneurs, a source of employment for millions of Americans, and the lifeblood of local economies. Although small businesses' impact on the economy is massive, these companies are currently experiencing the effects of COVID-19 disproportionately. Small businesses that operate in industries like accommodations, food services, construction, and retail are especially vulnerable.
According to McKinsey, small businesses account for 54% of the most vulnerable jobs during COVID-19, despite accounting for below half of all U.S. private-sector jobs. This statistic indicates that many small businesses across the United States are currently unsure about whether they will bring back the employees they have had to send home since the pandemic hit.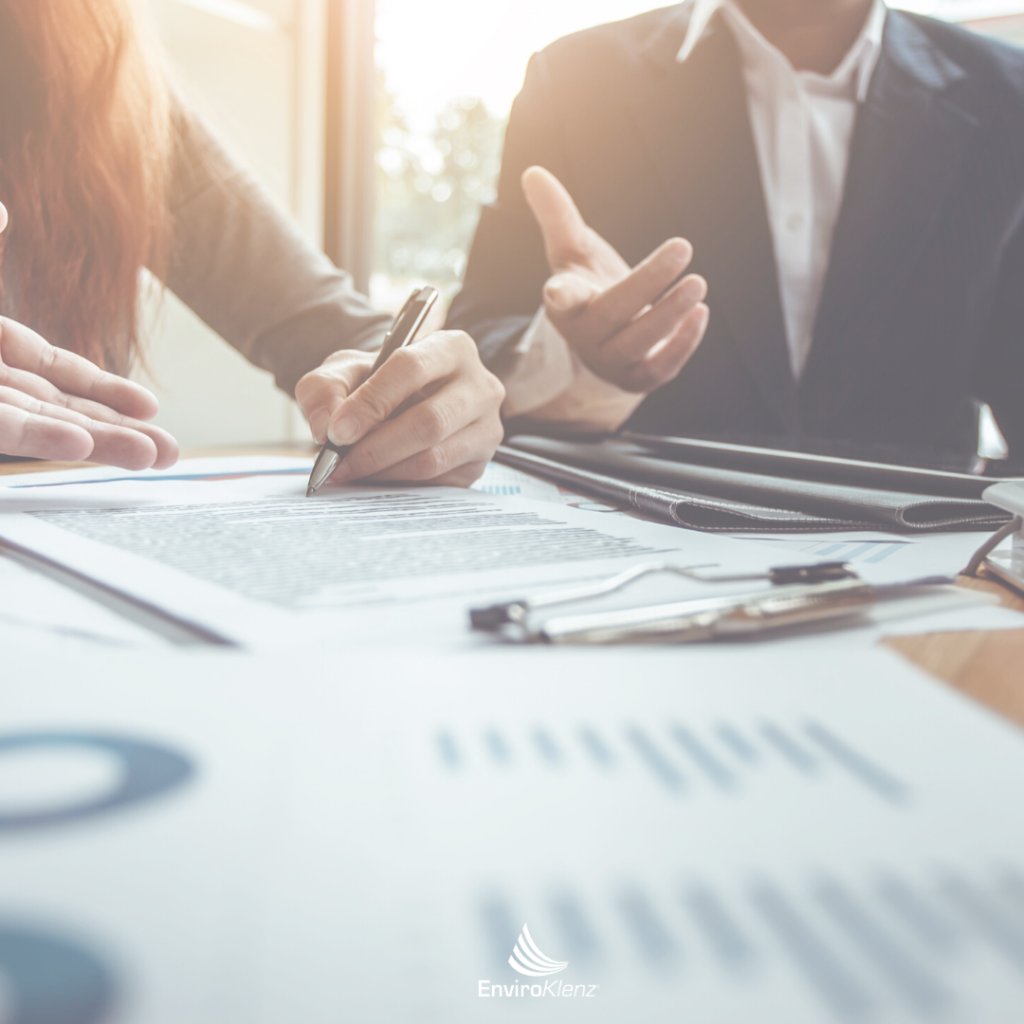 However, small business owners should not sit back and wait for the threat to pass. They should take proactive action to help their company make it through the worst of the virus intact. The next section will offer an overview of how your business should approach situations like the current pandemic. With concentrated effort and spending, you can keep your dream alive and continue helping customers well into the future.
How to rebuild your small business
It's an unfortunate reality that many small businesses won't be able to reopen their doors after COVID-19 passes. However, your company does not have to become a part of this statistic. You have worked too hard to get to this point to allow a virus to derail it all now. To avoid this fate, make sure your business has completed the following three tasks before it reopens its doors.
Build a crisis plan
First, your company should create a crisis plan if it has not already. To do this, begin by spending a little time thinking about the most likely disruptions to your business. You may want to consider government-enforced social distancing, supply chain disruptions, and other potential outcomes that are unique to your industry.
Put together a response plan
Once you have identified the major threats you could face, put together a response plan to address each outcome. Be detailed and forward-thinking while you do it. Creating a crisis plan will enable you to act immediately if disaster strikes. It will also prevent stress and uncertainty from impacting your judgment.
Educate and communicate with your employees
Talk to them about your crisis plan, so they do not panic if the worst-case scenario arrives. You should also take the opportunity to speak with them about keeping the business sanitary and safe for everyone to visit. This includes telling them to stay home if they are feeling even slightly ill, temperature checks, disinfection procedures, and air quality monitoring. Clear communication in this crucial time can prevent many unwanted issues from arising.
Purchase necessary equipment
Finally, you should also purchase any equipment that you need to keep your business safe. This could include protective gear for employees, and materials or appliances that reduce the threat of Covid-19 spreading in your small business, like the EnviroKlenz Air System Plus.
Viruses spread through the air
It's important to keep in mind that airborne viruses spread primarily through droplets, which can move from person to person via air. This means it is extremely important to take care of your company's air quality. If you do not, you may put your business at risk of becoming a veritable petri dish for viruses and bacteria.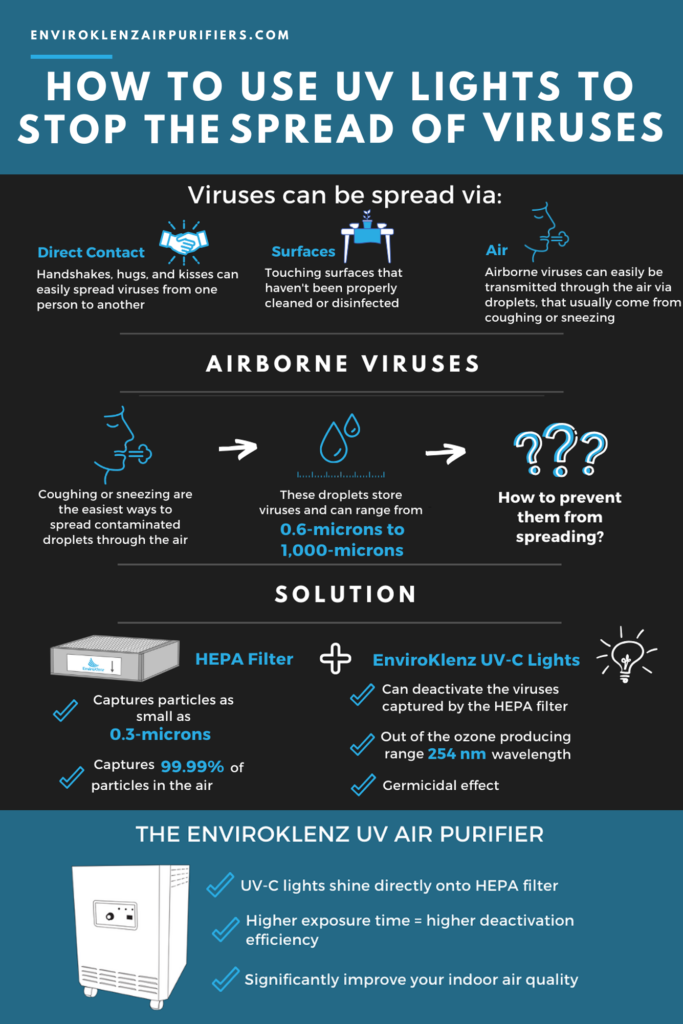 One of the best ways to make sure your air is safe for everyone is with an air purifier. However, not any purifier will do in this time of crisis. Your small business should seriously consider investing in a system that contains a hospital-grade HEPA HEPA filter and UV-C lights.
You would be hard-pressed to find a better option than the EnviroKlenz Air System Plus. This standalone unit was carefully designed to provide maximum air cleaning efficiency in an office setting. Not only will the purifier decontaminate the allergens, bacteria, and virus in your air, it will also remove pollen, dust, odors, mold, and other harmful substances.
Keeping your small business safe for employees and customers is a crucial part of managing the COVID-19 downturn. With proper planning, you can emerge on the other side of this as strong as you were before it. Consider taking the first step towards that goal by purchasing the EnviroKlenz Air System Plus!
EnviroKlenz® Medical Disclaimer:
"Any information that is provided on this website is not for the use by any commercial or personal entity without expressed written consent of the blog author. The material and statements illustrated within this blog are not intended to diagnose, treat, cure, or prevent any diseases or medical conditions. Nor does the author in any way guarantee or validate the validity, totality, or efficacy of any claims and will therefore not be held responsible for the content of any claims. Always consult your medical physician for any specific medical advice or recommendations."
Mobile UV Air System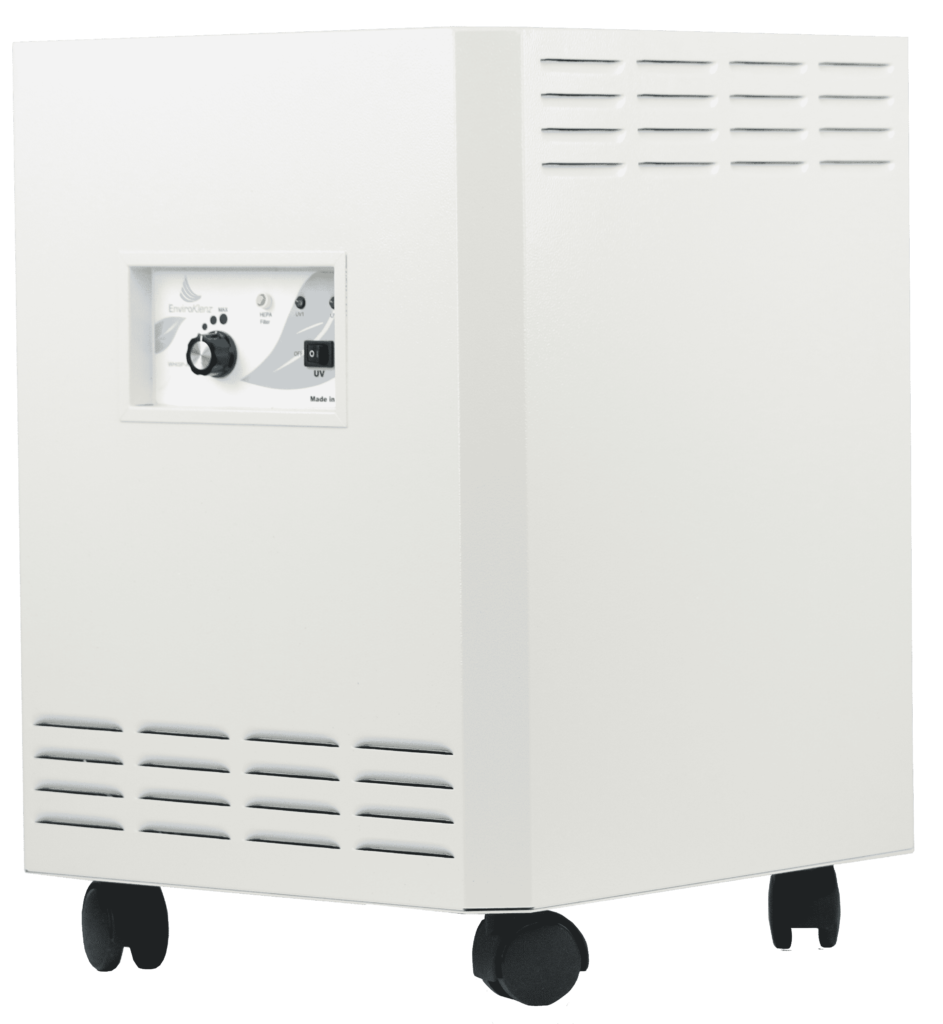 ✓ Patented earth mineral technology works to attack VOCs and break them down on a compound level
✓ No chemicals or masking agents
✓ Will not release any chemicals back into your environment
✓ UVC lamps are continuously shining on the collected organisms with high efficiency of kill and destruction