There is a certain new charm for vacationing guests about booking their stay in a short-term rental and ditching the traditional route of staying in a hotel. As the vacation rental industry grows to new heights in 2021, there's no better time than now to hop on the trend and start your own rental for eager travelers to book and enjoy, and just in time for summer vacation season, too!
The preparation and management of a vacation rental property does take dedicated time and effort, especially as travel trends are changing and new lodging expectations call for adaptations to home amenities, cleaning procedures, and methods of interaction between guests and their hosts. Topics of safety are of specific focus for travel, making awareness around the quality and cleanliness of your rental space, its features, inventory, and even its air, especially important. This seems like a lot to remember, though knowing a few essential tips can make the journey a bit smoother.
Follow along below to learn some basics about starting your own vacation rental, ways of impressing your guests, and checklists to follow for keeping your vacation getaway in top shape for any and all future travelers.
Starting Your Own Vacation Rental Property
You may begin the process of entering the rental business by asking yourself, "How do I prepare my house for a vacation rental?" Take a second to evaluate the property you plan on listing as a vacation rental. Is this an already furnished second home that you plan to have available on a seasonal basis? If so, be sure to stow away personal items like picture frames, valuables, nice dishware, and any other items you wouldn't want a stranger to touch or use; these are best kept in storage units or locked cabinets. If you plan on dedicating your rental space to full-time listing, start with basic furnishing for comfortable living, while also keeping in mind factors like easy cleaning and functionality. Later on in this article, you can find out about specific items to stock your rental property with to make your listing stand out.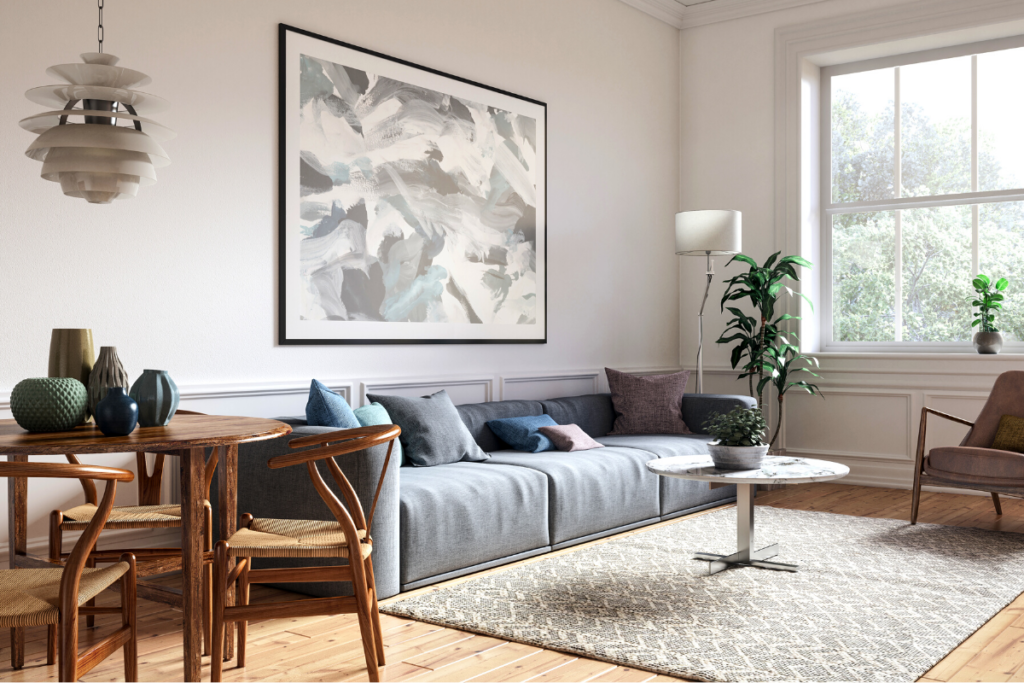 Once your space is prepared, it's time to do a little digging to learn what price is best to set your rental property at, and how to best optimize your listing. You can research similar listings in your area, comparing amenities and property size to value your listing accordingly. Providing the proper description to your potential guests is also key for grabbing the most, and best, attention. Listing amenities like 'at-home workstation' and 'high-speed Wi-Fi' can attract travelers that work remotely, while categorizing your rental home as 'pet-friendly' can catch the eye of pet-owners who struggle to find vacation lodging that accommodates for their furry family members.
Pricing and listing are two crucial factors that determine the success of your rental. They both have their place among other factors on your short-term rental business model. Having a business plan can keep you organized and efficient when looking after your vacation rental. Determine how you will be managing your property; outsourcing and automating your management process with available software is a good strategy to keep in mind if you plan to expand your reach through multiple rental properties. Keeping track of inventory and cleaning costs is also another important aspect to outline in your business plan so you can follow a budget and monitor gross profits.
How To Make Your Vacation Rental Stand Out
As a host, you want to impress your guests more than other competing listings in your area, which is why it is so important to strategically stock your vacation rental and invest in the right amenities. Current travel trends include extended stays, working remotely, and meaningful experiences while away from home; capitalize on these trends by providing a true 'home away from home' experience for your guests. Personal touches like extra sets of linens, added kitchen appliances, and even streaming services for entertainment are all great considerations to provide for your guests, and they will look attractive on your listings.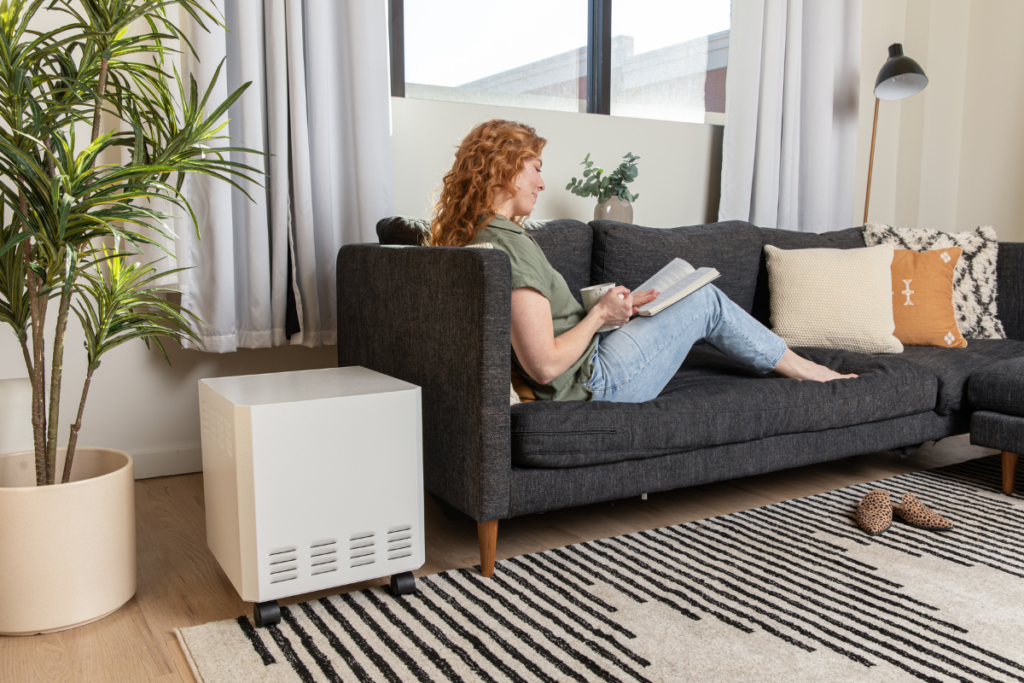 Following an amenities checklist for vacation rentals is an easy way to make sure you are offering what your guests are looking for. Amenities can make or break a listing, and they certainly impact the quality of a guest's stay at your rental. When drafting your own checklist, or referencing someone else's, keep in mind the type of guest you are seeking to host, what needs of theirs you hope to meet, and the location of your rental as guidance. With current travel safety concerns, amenities like contactless 24-hour check-in, available cleaning supplies, and a portable air purifier could contribute well to an amenities checklist, and help differentiate your vacation rental.
Vacation Rental Cleaning Checklist
Don't limit your checklist to just amenities! Use a cleaning checklist for your personal reference of turning over your vacation rental in between guests. Cleaning checklists for COVID-19 have gained popularity in the vacation rental industry since last year's pandemic, as this remains a top concern for newly traveling guests. Ensure that you are providing the utmost safety to your guests by following a thorough cleaning checklist.
Some points to include:
Disinfect all surfaces
Wash all linens and towels
Properly ventilate rental space to reduce airborne pathogens – portable air purifiers can help with this
Restock any inventory – paper goods and consumables
Don't re-enter rooms once they've been sanitized and reset to avoid cross-contamination
Does Indoor Air Quality Matter in My Vacation Rental?
Indoor air quality is often overlooked when it comes to cleaning and maintaining a living space, though it is more relevant than you may think, especially for your vacation rental. Outdoor and indoor air pollution, risks of airborne viruses and bacteria, and even odors left behind by guests in your rental can all be addressed with the proper air filtration solutions to equip your vacation rental with. Natural ventilation and regular HVAC systems aren't always efficient enough to combat these airborne issues; the addition of an air purifier in your vacation rental space can act as an added layer of protection for your guests during their stay.
The EnviroKlenz Air System Plus serves as a powerhouse for short-term rentals, as its industrial-grade technology has an efficient air exchange to quickly turn over rental spaces of up to 1,000 square feet to remove residual germs and odors. Not to mention, the Air System Plus's combination of its Air Cartridge and HEPA filters capture particulate matter in the air, such as dust and pet dander, to create a fresh, clean environment for any vacationer. The use of this added filtration makes your rental more accessible to guests and their various needs, especially in terms of allergies and sensitivities.
Going the extra mile to address the air quality in your vacation rental can pay off, as your guests will appreciate this consideration and the success of your rental investment could have a more promising future. With a focused plan for your rental startup, along with several checklists to keep you on track, hosting your vacation rental to the upcoming season of travelers should be a breeze. So, why not kick back and relax! Your guests will surely do the same within the comfort of your next vacation rental getaway.
EnviroKlenz® Medical Disclaimer:
"Any information that is provided on this website is not for the use by any commercial or personal entity without expressed written consent of the blog author. The material and statements illustrated within this blog are not intended to diagnose, treat, cure, or prevent any diseases or medical conditions. Nor does the author in any way guarantee or validate the validity, totality, or efficacy of any claims and will therefore not be held responsible for the content of any claims. Always consult your medical physician for any specific medical advice or recommendations."