Many organizations across the country have begun to reopen their facilities as pandemic-related conditions and remediations are improving. During a time that continues to carry health uncertainties for everyone, the task of opening doors to customers and staff is easier said than done. With guidelines and recommendations crafted by trusted sources like the CDC, EPA, ASHRAE, and Department of Health, these helpful parameters may ease the minds of facilities directors and management teams when deciding the best, and safest, ways to reopen their organizations.
Based on the airborne characteristics of COVID-19, air ventilation and filtration are of greater focus when planning preventative strategies for indoor operations. Knowing the most effective ways of addressing and improving these conditions in organizational settings not only applies to current safety precautions, but further highlights the evergreen importance of proper indoor air quality (IAQ) to everyone's health.
Learn more about the significance of air filtration and IAQ, and how this applies to optimal reopening strategies for facilities directors.
Health and Safety of Returning to Work
One of the most difficult hurdles for many people to overcome regarding the pandemic is returning to a sense of normalcy without fearing its potential risks. Recent surveying has revealed that around 54% of employees worry about potential exposure to COVID-19 when returning to the workplace. Furthermore, 44% said they wanted full transparency of the company's actions towards safe reopening, and employee safety was considered the most important factor when returning according to 62% of employees surveyed.
This strong need for a safe working environment ties directly to air quality and its highlighted importance at this time; however, with this current attention to the subject of clean air, organizations should recognize that IAQ is always an important element to look after. Facilities directors and management hold responsibility for delivering these healthy working conditions, and in turn, creating peace of mind in all staff and customers that the proper safety precautions are taking place.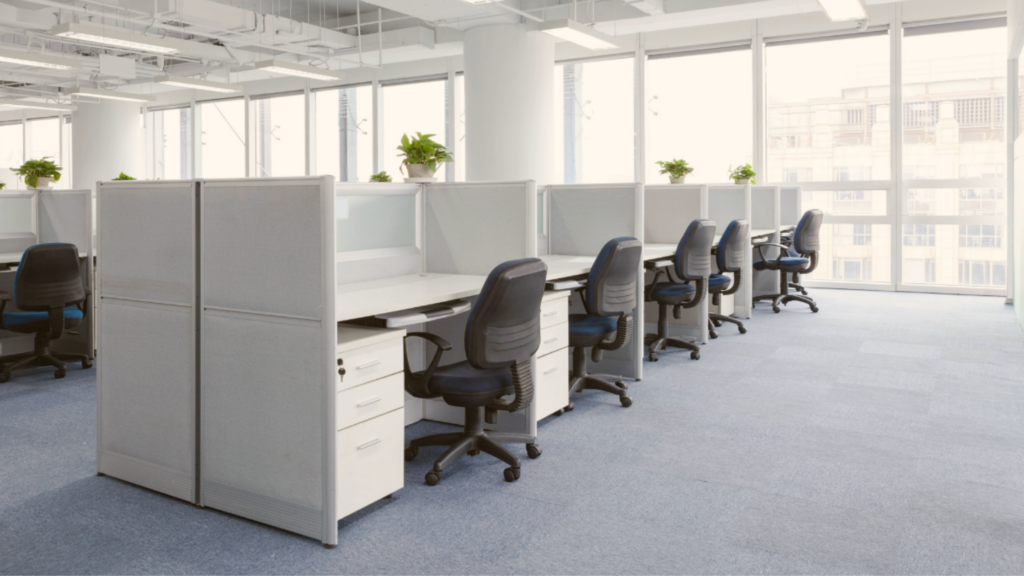 Guidance for Safe Reopening of Facilities
As the director or standing member of a facilities management, knowing what actions to take for reopening strategies is crucial. Seeking guidance from trusted resources, including the CDC, EPA, ASHRAE, and Department of Health, provides a great start for collecting valid information and suggestions; these resources also pertain directly to air quality and its relation to COVID-19 and overall health attributes. Their guidelines create a universal bases for the vast majority of public organizations, as facilities can adjust and apply what pertains to their conditions and needs.
Creating a communication plan is also vital when fulfilling a facility-wide desire for transparency, as this plan should explain to employees exactly what an organization is doing for safe operations. This instills confidence in employees that their management is capable of addressing health concerns and dedicated to keeping its staff members safe.
An additional thought that facilities directors should ask themselves when forming a reopening strategy is "how does my air compare to others?". Knowing the current air quality of your facilities provides a starting point that can better direct management to which actions are best to take. This measure of air quality can easily be done via air meters to record the level of particulate matter currently in the air.
Assessing the strengths and weaknesses of air filtration and purification methods can signal to management teams the best options to look for, as well as ones to avoid. For optimal filtration of particulate matter and protection against germicidal risks, a few recommended components include:
MERV & HEPA Filtration
Mechanical MERV filters and medical-grade HEPA filtration are both known for their high efficiency of capturing particulate matter. They are found in HVAC systems and portable purifiers, with their specific filtration grade dependent on the requirements of the system.
UV-C Lights
These lamps use ultraviolet germicidal defense to destroy viruses and bacteria. The lights inactivate the microbial matter from further infection or reproduction, however they do not remove or filter out these dead particulates.
Portable Air Purifiers
Portable air purifiers work in addition to an HVAC system to promote further filtration within enclosed areas of poor ventilation,  isolation, or greater exposure to airborne pathogens.
There are certain technologies in the realm of air quality control that offer less efficiency and accuracy their performance. Some even have the potential of negative side effects through their use, so this is something to consider when evaluating your options. Methods including air ionization, carbon filtration, vaporized hydrogen peroxide, and PCO have characteristics to caution and thoroughly research.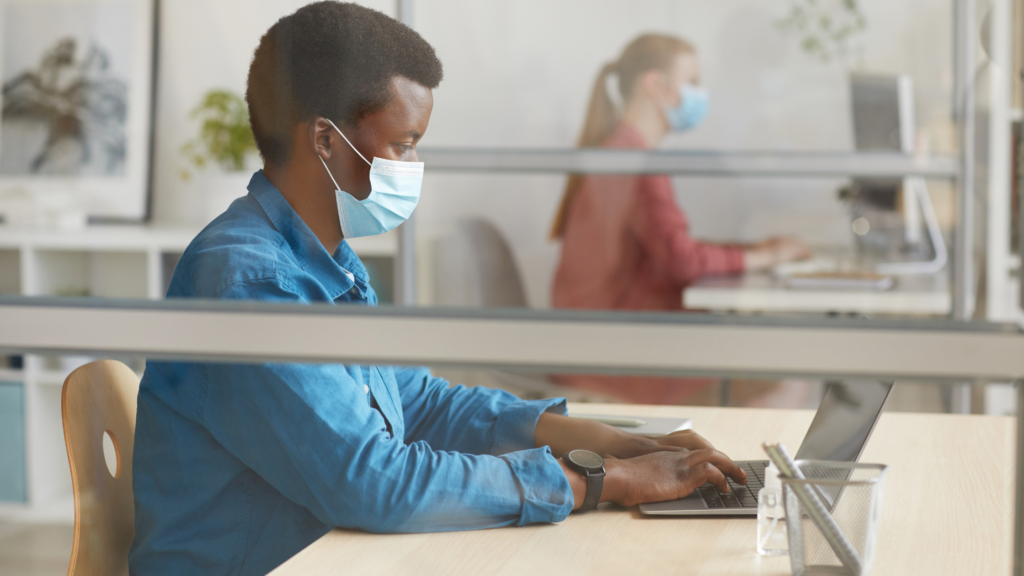 Before solidifying a decision on how to improve the air quality in any facility, especially when considering a reopening strategy, dedicate time for researching the benefits and drawbacks of each option. EnviroKlenz® recently conducted a Facility Webinar for the purpose of educating facilities directors on IAQ and ways to improve it. Sources like this can offer a helping hand towards strategizing a successful plan to reopen an organization's facilities with the health and safety of its members in mind.
Improving Air Quality through Air Purifier
Air purifiers are a portable means of improving the air quality in indoor, enclosed spaces, as it works in addition to a regular HVAC system to enhance IAQ. Some facilities may question the purpose of this extra ventilation, wondering why a typical air conditioning system isn't enough; an air purifier has the ability to optimize indoor ventilation immensely, potentially doubling air exchanges per hour in a room. The purifier also functions to capture, destroy, and retain harmful particulate matter in the air, a capability less attainable by poorly ventilated or isolated areas. This reduces the risks of airborne transmissions and spread of infectious pathogens.
The EnviroKlenz® Air System Plus is an exceptional option for efficient air purification. With its patented earth mineral technology found in its air cartridges, paired with HEPA filtration and UV-C lamps, this system achieves optimal removal of particulate matter. This technology has been utilized by the U.S. military, but its non-toxic characteristics make it perfectly suitable for personal and commercial use. Its efficiency has been proven by third party testing to be 99.9% accurate in the capturing and destroying of airborne pathogens, something notable to all facilities directors seeking air purification options with trusted quality.
The Future of Facilities: Does Proper IAQ Matter?
Establishing a set of methods for air purification and virus mitigation should be the top priority of facility management segments before confidently reopening their doors. But think ahead to the future when COVID-19 is a topic of the past; will the quality of air in public facilities no longer matter? Don't let pandemic fears trick you into thinking air quality is only relevant to present health concerns; proper IAQ should always be a consideration, especially in a world where air pollution, allergens, and other airborne pathogens besides viruses pose health risks to humans.
Investments in air quality maintenance plans will provide defense against airborne spread of viruses and bacteria, reduction of dust, allergens, and mold, removal of odors, and even remediation of outdoor air pollution risks. Air filtration and purification methods will supply comfortable, safe environments for organizations to function within, giving quality air and peace of mind to any member of its facilities.
EnviroKlenz® Medical Disclaimer:
"Any information that is provided on this website is not for the use by any commercial or personal entity without expressed written consent of the blog author. The material and statements illustrated within this blog are not intended to diagnose, treat, cure, or prevent any diseases or medical conditions. Nor does the author in any way guarantee or validate the validity, totality, or efficacy of any claims and will therefore not be held responsible for the content of any claims. Always consult your medical physician for any specific medical advice or recommendations."